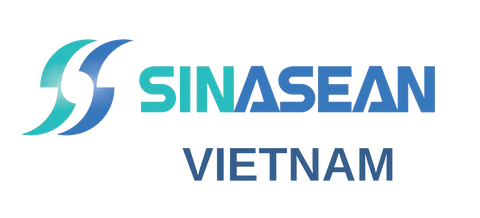 Established in 2015 under the former name DAEWOO NETWORKS CO., LTD, SINASEAN VIETNAM CO., LTD has had nearly 10 years of operation with the mission of being the unit that provides trade support for Korean manufacturing and trading enterprises in Vietnam. With the experience of supporting KOR-VIE bilateral trade, we have been successfully achieving the goal to connect more than thousands of businesses to take meetings, exchange goods and simultaneously offer PR in their home markets and in neighboring nations.
Full explanation of the business name: SINASEAN VIETNAM
SIN: In Korean, it means Tan - New, Faith - Belief, Knowledge - Expert.
ASEAN: 10 Southeast Asian countries, with a focus on expanding in key markets: Vietnam, Thailand, Indonesia, Cambodia, Myanmar, etc.
Main business fields:
• Supporting domestic enterprises to exploit overseas consumption sources and perform as an overseas branch of potential export enterprises.
• Targeting market investigation services such as market trends relating to the products of the target nations, rivals, distribution structure, buyer list, transaction proposal marketing services, etc.
• Developing 1:1 export consultancy relationships with businesses by seeking out clients with demands to import goods from participating businesses.
• Supporting the Korean Institute's international exhibitions.
• Assisting foreign businesses with collaboration and market expansion in Vietnam.
• Engaging in direct marketing and sales to build a bridge to the broad commercial market by connecting with importers and distributors of the target nations.
• Encourage company growth and trade promotion initiatives in Asian nations and the Korean market.
• Performing as an overseas branch of Korean representatives with trading functions.