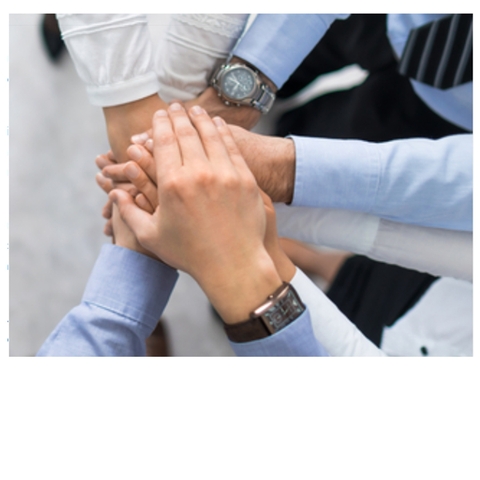 Jisahwa project / Export voucher
Despite the fact that we are a company that specializes in trade connection, in practical export activities, orders are rarely placed immediately after a few meetings with buyers.
If you want to be favorable in foreign markets, you must remove barriers such as local permissions / official import and export / marketing support to allow local buyers and consumers easily purchase the enterprise's products.
Since government-supported initiatives are distinguished by their popularity and equity in having to assist a large number of firms, there are unavoidable drawbacks such as ambiguous paperwork and fixed project deadlines. The majority of assistance projects are not permanent.
However, business operations must be performed gradually and continuously. If you get in touch with SINASEAN, we'll offer advice on which projects should be integrated and put into action so that the project can be carried out progressively.
(1) Export voucher
If a company that has contacted us and received an export voucher can help, you can get the things listed below.
The strength of SINASEAN is that detailed services in Southeast Asia and other nations may all be provided as "Turn Key" services, regardless of who is in charge (Director Lee Jong Hyuk or Director Lee Da Un).
The majority of support services are performed directly by us. We will connect you to the most effective partners in each nation for specialist services such as establishing a legal entity on behalf of the firm - a function that is challenging for us to conduct directly.
Service
Overview
Detail
Investigation/Consultation
Export-related market research and general consult
Conduct research on the entry nation and develop an entry strategy
Finding buyers in the entry nation
Consulting on registration of raising public capital (private)
Support to establish legal entity (branch)
Support for import and export, licenses, and branch roles
Assistance in obtaining the export, trade, entry, product licensing, and other paperwork required to enter the host country's market.
Support for product license registration
Paperwork assistance/ Commodity circulation/ Customs clearance
Promotion/ Advertisement
Promote and advertise your company/product/brand in international markets.
Foreign marketing and advertising
Implement marketing by means of videos of users/influencers experiencing products, SNS marketing, and brand marketing.
Exhibitions/Events/Foreign business support
Planning and assisting with export events such as exhibitions, meetings, and conferences. Export promotion via assistance for foreign businesses
Export trade conference
Provide assistance with product launch presentations, meetings, and seminars both domestically and internationally.
Provide assistance on offficial import and sales in the host country
Stage
Primary assistance
Duration
Price
Conducting agency
Penetrate
[Fundamental Marketing Assistance] Basic market research, buyer prospecting, networking, translation of basic advertising materials into the local language, and trial sales (only for consumer goods)
6 months
500,000 Won

OKTA

Develop
[Marketing and export assistancev] Support for export commitments, assistance with participation in trade-related exhibitions and conferences, consultation on commodity circulation and customs clearance, assistance with business trips, management of current clients, and inclusion of commodities in the host country's distribution network, as well as assistance with obtaining licenses, promoting brands, taking part in projects, registering intellectual property (IP) and assisting in the establishment of legal entities in the host nation.
1 year
2.5 ~ 3.5 million Won (Depends on the region)

KOTRA

KOSME

OKTA

Expand
[Export and localization assistance] Technology export (collaboration), Join the global value chain, Accelerating service, Data science consulting, Raising capital, Set target on each commodity, Incubating service, O2O assistance service, local investment assistance, Legal consultation.
1 year
6.65 ~ 10.15 million Won (Depends on the region)

KOSME
(2) Jisahwa project
The Jisahwa project offers the benefit of simple document settlement but the drawback of a high self-payment rate for enterprises. It was challenging to implement Turn Key for numerous service items in the Jisahwa project. This project is appropriate to utilize temporarily if there is a particular area that requires support.
Category
Assistance
Market survey and feasibility



○ Assistance with analyzing abroad market traits

* Investigate the local market through Online and Offline Marketing (eg: sales, sales promotion, exhibitions, Buyer feedback)

Joining distribution channels assistance



○ Consulting and introducing products into online and offline distribution channels of each country

* Online: Support consulting and inclusion of leading Internet shopping malls, social commerce marketplaces by country (e.g. seller registration)

* Offline: Support consultation and entry into leading selling venues by country such as department stores, supermarkets, duty free stores, discount stores, convenience stores

Abroad certificate

○ Product certification and licensing by country

* Get no recognition if certification is not granted during the project period

Exhibition



○ Support exhibition cost in the host country

* Within the range of costs such as participation fees, equipment rental costs, booth design and making attachments (such as banners, slogans, etc.)

Buyer Meeting



○Support on meeting and business trip expenses in case buyers intend to purchase commodity online or offline

* Support on searching and matching buyers

Sample distributing



○ Expenses of distributing samples of the key export products

*Get no recognition if export declaration documents are not issued

Translating/Interpreting



○ Support foreign language translation and interpretation necessary for export activities

* Services for general translation and interpreting include localizing product advertising materials for enterprises, translating contracts and legal papers, software content, mobile app/game content, technical and business documents, homepages, etc.

* Only covers the price of providing translation and interpretation services; does not cover expenses for issuing promotional materials.

Issue promotion material



○ Support the production of promotional materials necessary for export activities.

* Example: Papers, foreign language documents/electronic catalogs, promotional videos, website building...

Technical assistance
○ Technical support for export activities such as production of trial products, technical maps, product quality improvement
Others
○ Other assistance if necessary to support on consulting results
(3) Start-up export businesses
This project aims to assist export start-ups supported by 18 Technoparks across the country.
Despite the fact that there are few distinctions between each Technopark, from the perspective of the business, this is the perfect type of business since it may obtain the comprehensive support necessary for export and has a self-payment rate of 10% to 20%.