From Seoul to Phnom Penh: Korean Agriculture Minister's Historic Visit Introduces Hanwoo Beef to Cambodia
The newest VIP event has been launched in Phnompenh last Monday Aug 28th, 2023 and the paper article just released this early morning in Phnompenh. Thanks for giving us opportunity to be a small part of this event. Still, several problems along the process but our VIPs' business trip went successfully which marked a great milestone to Korea- Cambodia foreign and trade relationship. We are so grateful and appreciated! Expecially as this our very first VIP supporting event abroad, thanks for the Cambodian partner which I have been luckily connected.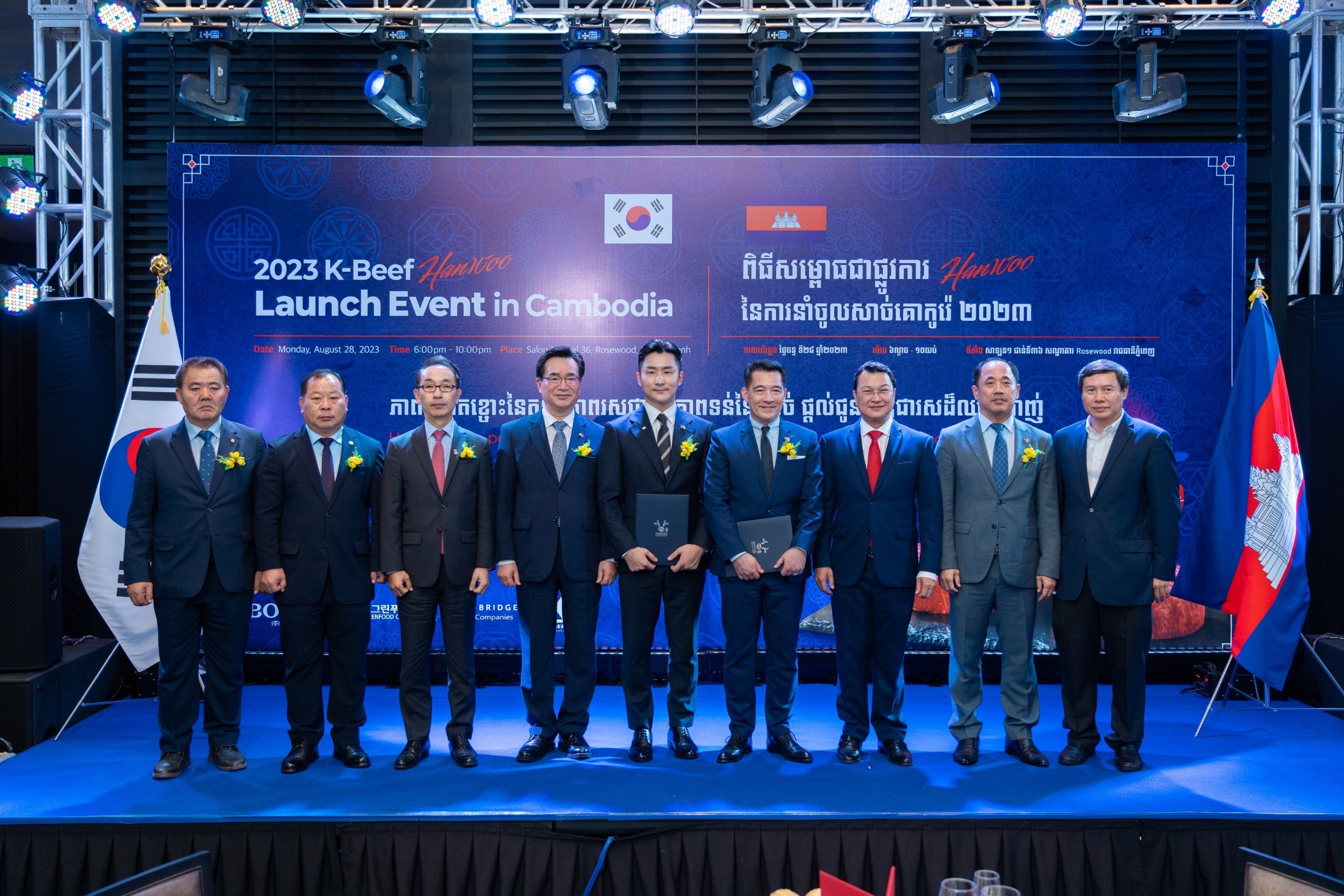 Korea - Cambodia signing ceremony of cooperation agreement
I believe well if we share our concerns continuously by sharing ideas to correct partner then follow up with respect and trust, we can achieve together huge things. Wishing all the best to all and again we are thankful!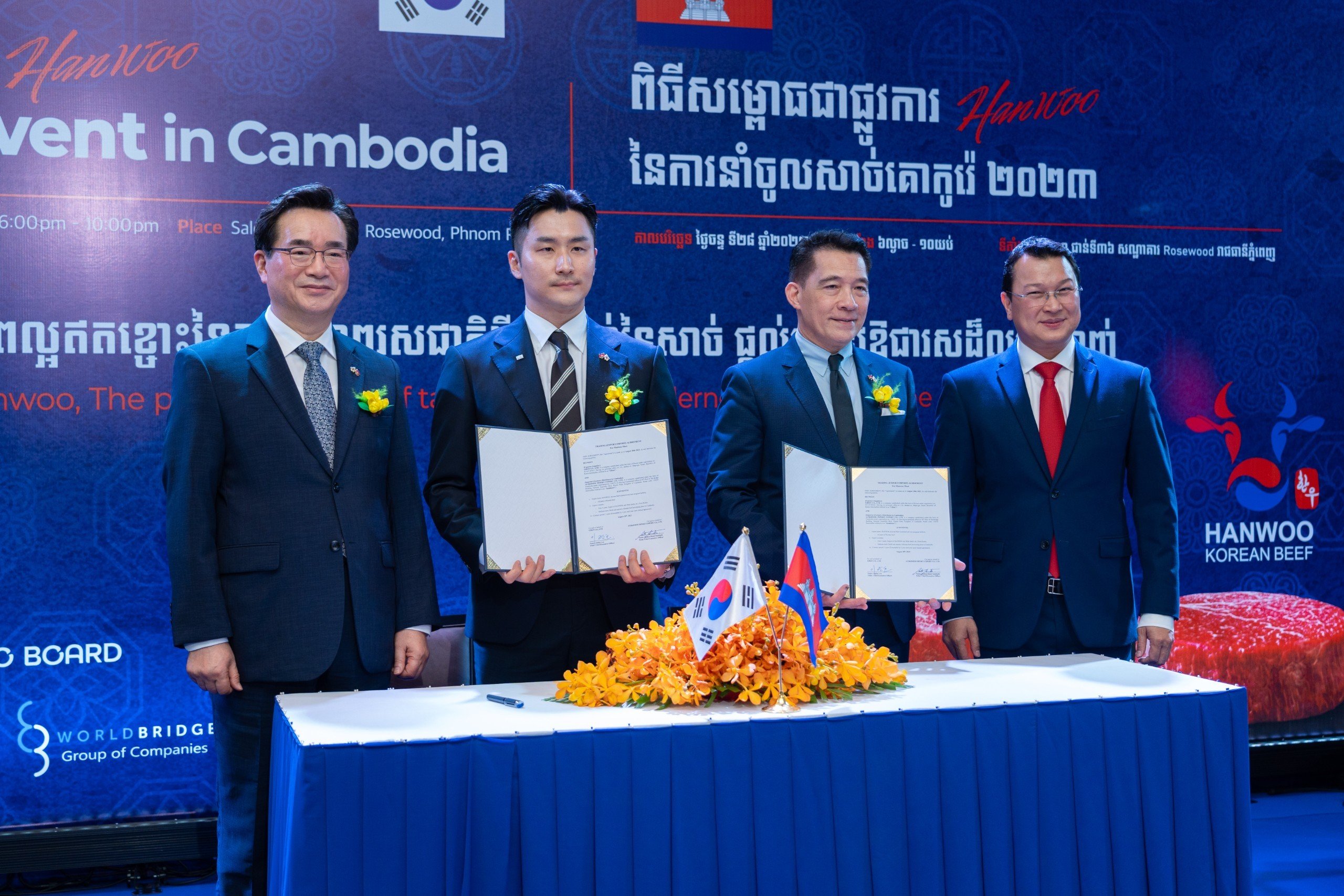 Korea - Cambodia signing ceremony of cooperation agreement
"Từ Seoul đến Phnompenh: Chuyến viếng thăm lịch sử của Bộ trưởng bộ Nông nghiệp Hàn Quốc giới thiệu Đặc sản bò Hàn Quốc Hanwoo đến Campuchia"
Xin chân thành cảm ơn cơ hội được trở thành 1 trong các đơn vị hỗ trợ tổ chức cho sự kiện này. Tuy, vẫn còn nhiều vấn đề phát sinh trong xuyên suốt sự kiện nhưng Chuyến thăm của các VIP đã thành công tốt đẹp đánh dấu cột mốc lớn trong quan hệ ngoại giao thương mại Hàn Quốc- Campuchia. Chúng tôi vô cùng hãnh diện và biết ơn! Đặc biệt đây là sự kiện hỗ trợ VIP đầu tiên tại nước ngoài, xin chân thành cám ơn đối tác Campuchia tôi đã may mắn tìm kiếm được.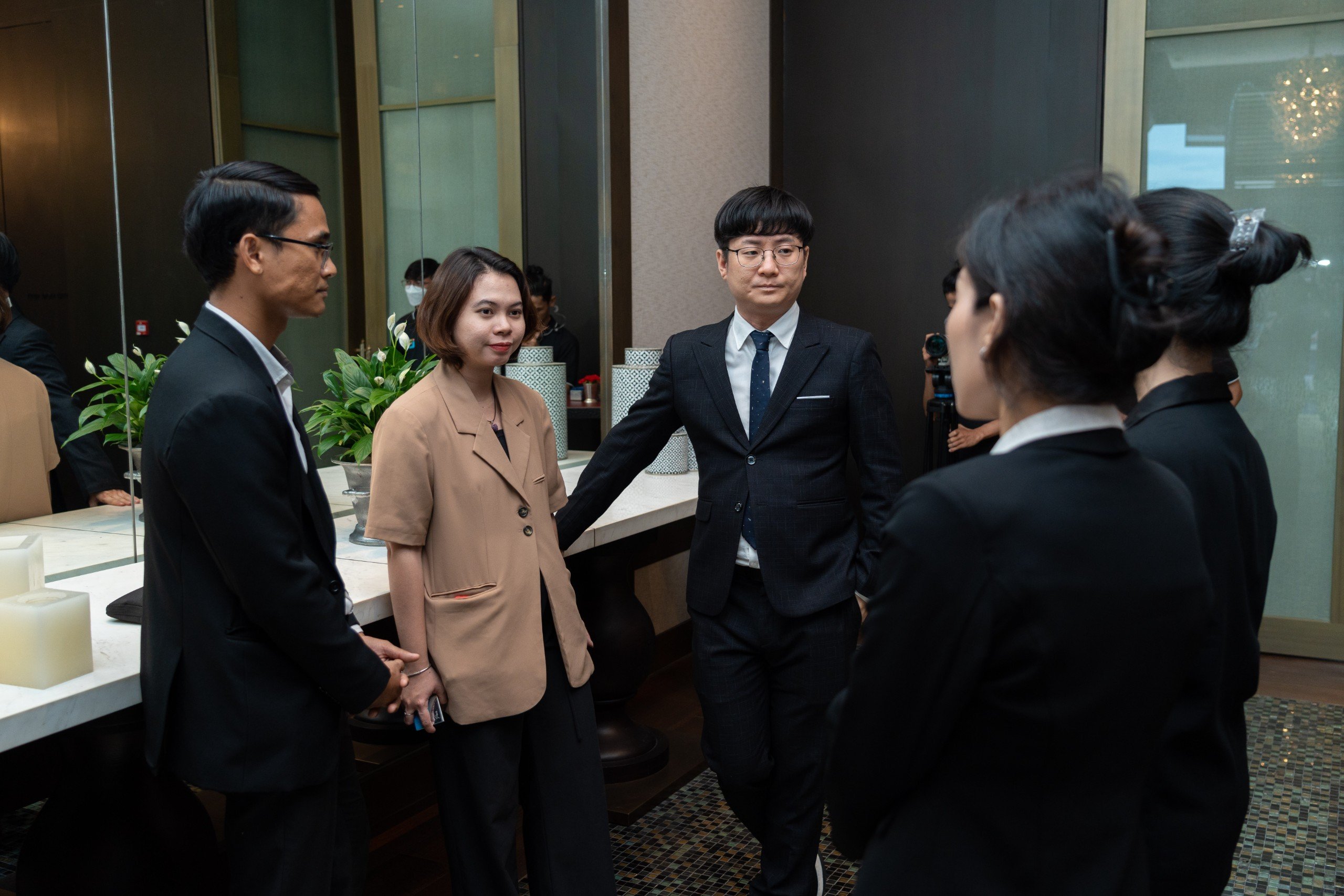 Mr. Lee Jong Hyuk - CEO SINASEAN VN at event
Tôi tin rằng nếu nỗ lực tìm kiếm hướng đúng để chia sẻ thắc mắc tới những đối tác phù hợp, họ sẽ hiểu và hỗ trợ chính xác được yêu cầu từ mình, tiếp theo đó chính là việc định hướng và tôn trọng đối tác, theo đó các bên sẽ đạt được các thành tựu nhất định. Cầu mong mọi sự tốt đẹp và lần nữa xin chân thành cám ơn! Tôi không cần đối tác "khổng lồ", tôi cần người đồng hành!
Linh Vo Sinasean